• • • •Sparta, Wisconsin • 1st Weekend in June • • • •
YOU could be a part of Sparta's 2018 Royalty!
Our Informational Meeting dates have been set! We hope you'll join us to learn how you can be a part of the 2018 Miss Sparta Pageants, crowning Sparta's 2018 royalty who will represent the city and Butterfest at events throughout the year. Information is below!

The meeting for Jr. Miss will be held on Monday, March 26th at 6:30pm in the High School cafeteria. This is the ONLY informational meeting for Jr. Miss.
The meetings for Miss Sparta/Outstanding Teen will be held Monday, March 19th at 6pm and Monday March 26th at 7:15pm, both will be held in the Sparta High School Cafeteria.
Not sure which category is right for you? Click here to take our eligibility survey.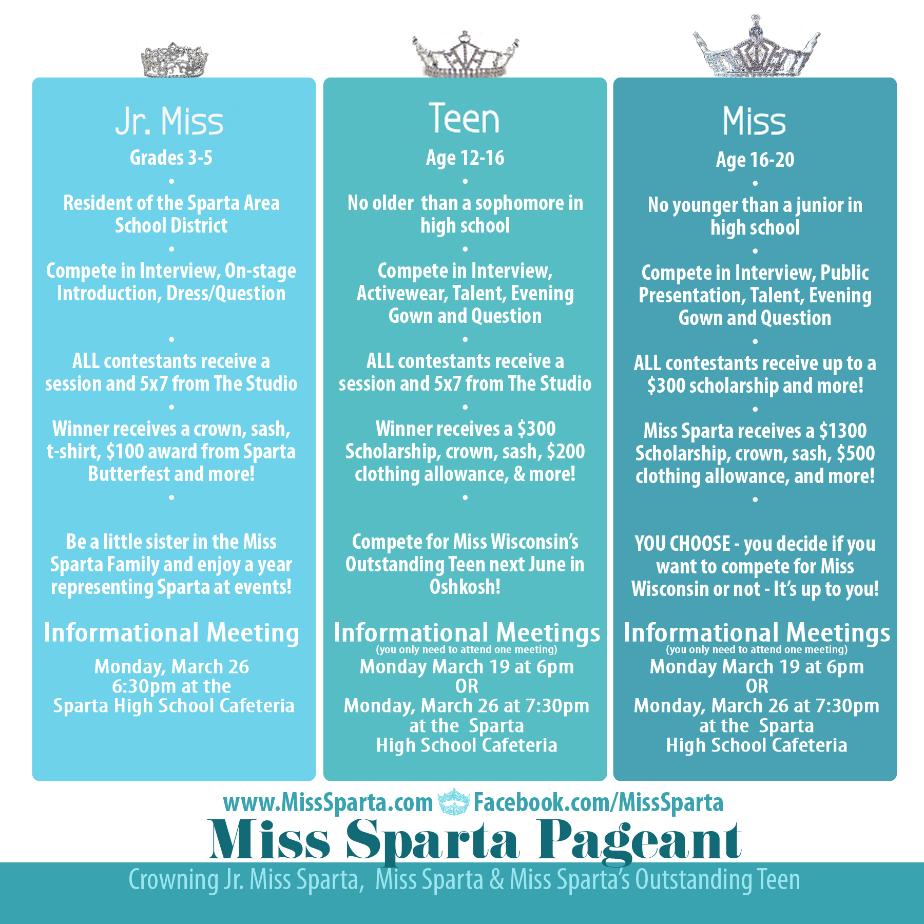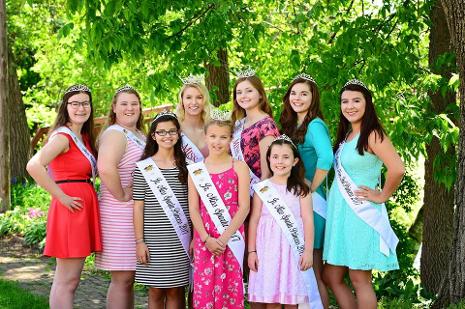 Our 2017 Royalty!
Miss Sparta Erica Ebert • 1st Princess Delaney Schaller • 2nd Princess Marissa Fletcher
Miss Sparta's 1st Outstanding Teen Emalee Schwarz • 1st Princess Kristen Clark • 2nd Princess Tailor Fratzke
Jr. Miss Sparta Addison Schroeder • Princesses Phoebe Schwarz and Taylor Silvernail
Lady Butterfest Amy Bernath and Festmaster Dave Kuderer (not pictured)
Miss Sparta Gives Back
Did you know that the Miss Sparta Pageant and Sparta Butterfest give back thousands of dollars and volunteer many hours with local organizations each year? Check out the video below to see some of the amazing things our royalty are doing in the Sparta community and beyond.
Over 14 MILLION Raised So Far!
The Miss America Organization and Children's Miracle Network Hospitals share a commitment to raise awareness and funds for Children's Miracle Network Hospitals across the country as well as the Miss America Scholarship Program.